China's 'digital miracle' continues
Source: China Daily
Time: 2019年10月21日
Author: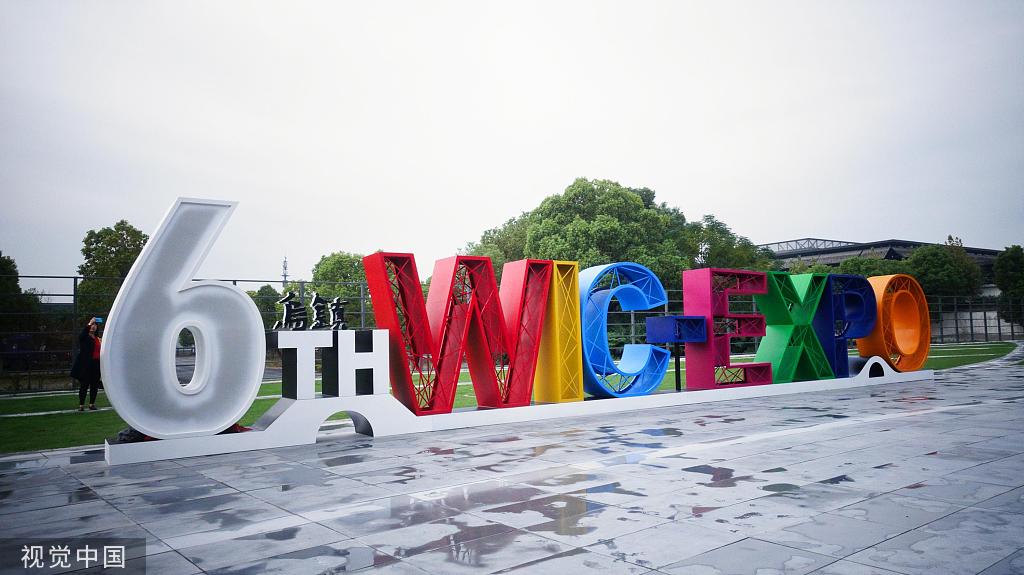 The sign of the 6th World Internet Conference and Light of Internet Expo stands near the A Venue of the expo in Jiaxing's Wuzhen, Zhejiang province, on Oct 12, 2019. The expo will be held from Oct 18 to 22. [Photo/VCG]
Editor's note: The sixth World Internet Conference opened on Sunday in the river town of Wuzhen in East China's Zhejiang province. China Daily asked senior executives from major institutions and companies from home and abroad to share their thoughts on the future development of the internet, covering topics such as digitalization, artificial intelligence and 5G.
Q1: What most interests you about China's internet? What impresses/attracts you most in terms of China's internet?
Q2: What do you think is the global status of Chinese internet companies? In which field do Chinese companies impress you most?
Q3: What are your most used apps or software from Chinese internet companies?
Q4: Do you think the upcoming 5G service will further improve people's lives? Would AI create more job opportunities?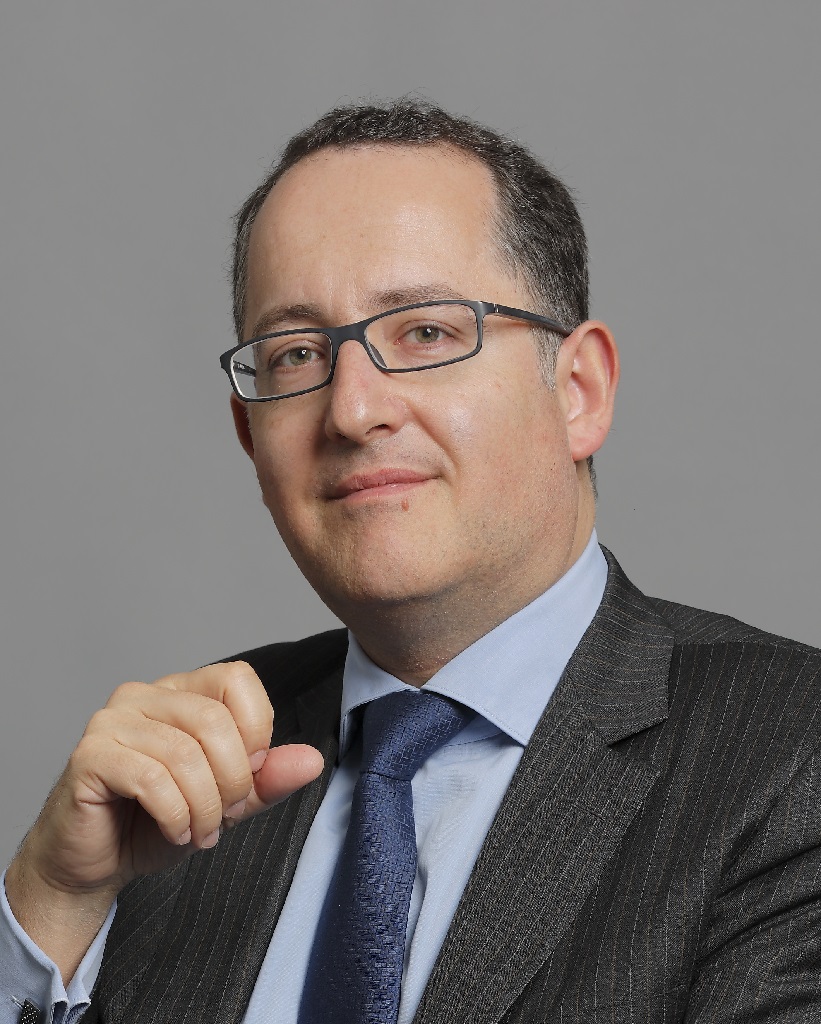 Denis Depoux, managing director of Roland Berger China
A1: The Chinese internet is quite unique: it is mobile, due to the pervasive use of mobile phones in China; it is permanent and all-mighty, as many platform apps are retaining their users permanently by providing a broad array of services; and it is omnichannel thanks to developed online-to-offline (O2O) connectivity, which means some offline retail benefits from online delivery or service points, or windows to e-commerce.
China had 829 million internet users by the end of 2018, which is more than the total population of Europe, around 740 million. The huge user base has provided tremendous opportunities for internet companies. Another unique opportunity is the penetration in rural areas: 38 percent in 2018, while the average in China is 60 percent.
A2: In 2018, Chinese internet companies have taken one third of the positions in the top 30 internet companies by market value. Yet they remain relatively domestic, or driven primarily by their domestic client base. The whole world recognizes and envies Alibaba, Didi, JD and Meituan, but there is a long way to go before these companies are universally recognized for their global market share, the adoption of their technology or their business models.
In more difficult times, technology and business model ingenuity will definitely be assets for the Chinese internet giants to become global giants, either through acquisitions of assets, or via organic development based on superior models and services. For example, TikTok, a rising star in social media, is available in 155 countries and regions as of 2019. And it took the top position in terms of downloads in Apple's app store in the first quarter of 2019. This is just a snapshot to show Chinese internet companies have potential and capabilities for the globalization. I am also positive on the improving status of Chinese companies worldwide.
A3: Like all Chinese, I spend my days on WeChat for both professional and personal use. I am converting foreign colleagues and friends in Europe and in America, to use WeChat, so that they can communicate with me. I use Alipay and WeChat Pay every day. Didi, JD, Meituan and Eleme have become indispensable to me. I would use even more if my Chinese reading skills were better. Interestingly, Chinese apps have a very different style from European or American ones, with much more crowded pages, making everything easily accessible, while increasing the language barrier. There will be a bright future for the Chinese giants if they can adapt and replicate their ecosystems outside of China.
A4: For sure, 5G service will improve people's lives. As consumers, we are all looking forward to faster connection speeds where we can enjoy high-quality videos, face-time and AR shopping, among others. However, high speed is only a small part of 5G technologies. It has much more potential. In fact, 5G technology will reshape the industry and the value chain. The industrial application of 5G technology will significantly improve the productivity and increase social welfare. It is also a foundation for many high-level applications, like autonomous driving, remote surgery, and smart cities. All these applications will be empowered by 5G technologies and improve people's lives.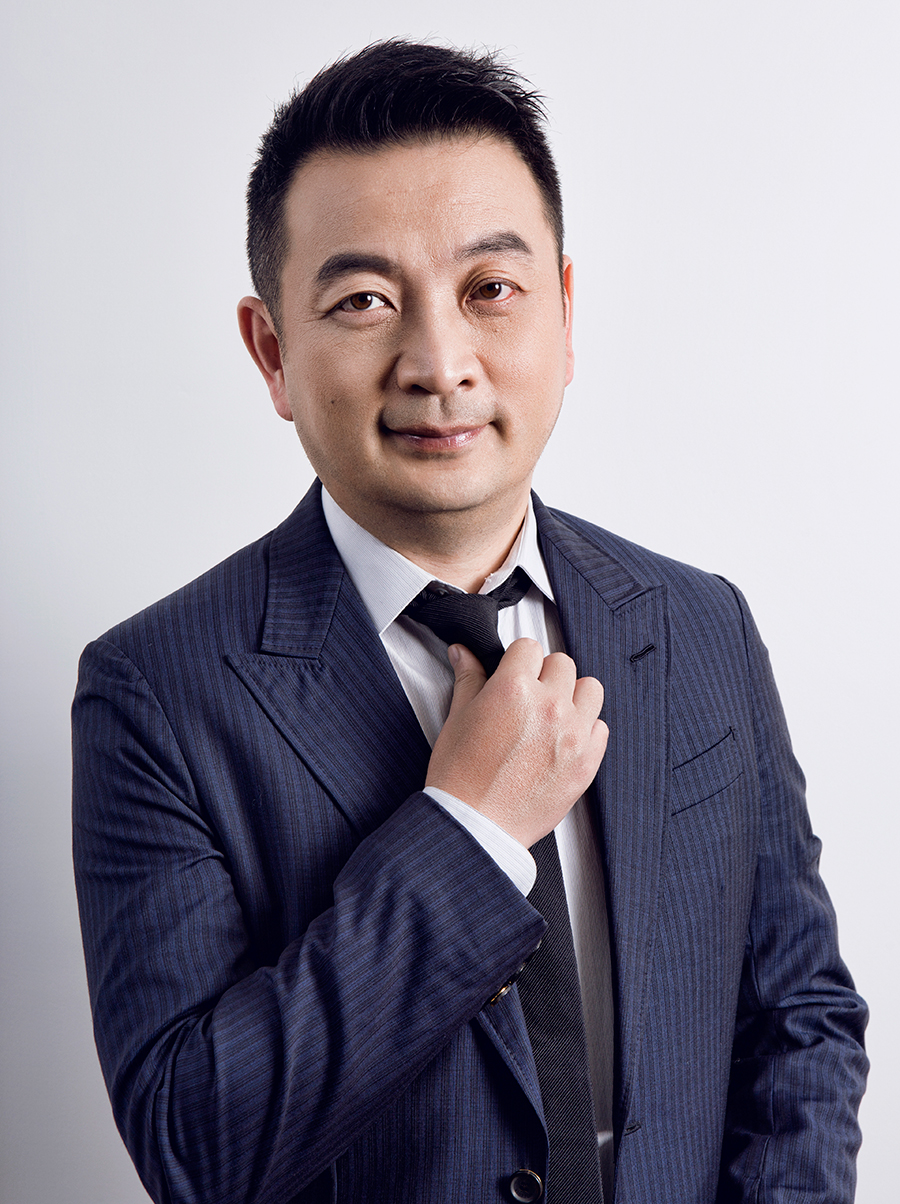 Liang Jianzhang, cofounder and chairman of Ctrip
A1: First, it is developing really fast, thanks to the Chinese people's capability to accept new things, enterprises' rapid development, as well as the government's high work efficiency. Besides, the iteration of the internet companies themselves is also fast. They are responding very quickly to customer demands.
Secondly, it has strong penetration. You can hardly find any other country whose residents are all using mobile payments, nor can you find another country that brings most of the daily services online. This has inseparable relations with the public's acceptability, market openness and government support.
Last, China's population scale is impressive, which in my opinion, is the major reason for the country's rapid internet development. The primary reason for the rapid development of innovative technologies, such as big data and artificial intelligence, is that numerous consumers are experiencing products and offering feedback. They created possibilities for the scale development and rapid iteration of internet enterprises.
A2: Chinese internet companies are turning a corner, but there can be no slackening.
The development of China's internet industry has attracted worldwide attention, but looking back at the history of China's internet development, we can see that for a long time, the development of these companies relied mainly on demographic dividends, which yielded satisfying results. In the past two years, China's internet was also doing a good job in terms of mode innovation.
However, core technology is always the most needed by internet companies. In the future, core technologies will be an important factor in business innovation and service innovation.
Take Ctrip as an example. Many of our incomprehensible problems in the domestic market come from technical limitations. We believe that with the upgrade of technology, some problems will no longer exist.
A3: Ctrip.
A4: Yes. Through the ages, all technological reforms, advancements and iterations have been made because they met the needs of most people. The need may be survival needs, such as replacing older technology equipment with safer technological equipment. Other needs may lie in more convenient life scenarios, such as online travel bookings.
On the other hand, it is because most people welcome these advances that made these technologies persevere and further develop.
Another point is that technology serves most people, so the popularization of technology becomes more and more rapid, and the rapid spread further enables it to serve more people. In most cases throughout history, if technology is properly used, basically there will be a positive cycle.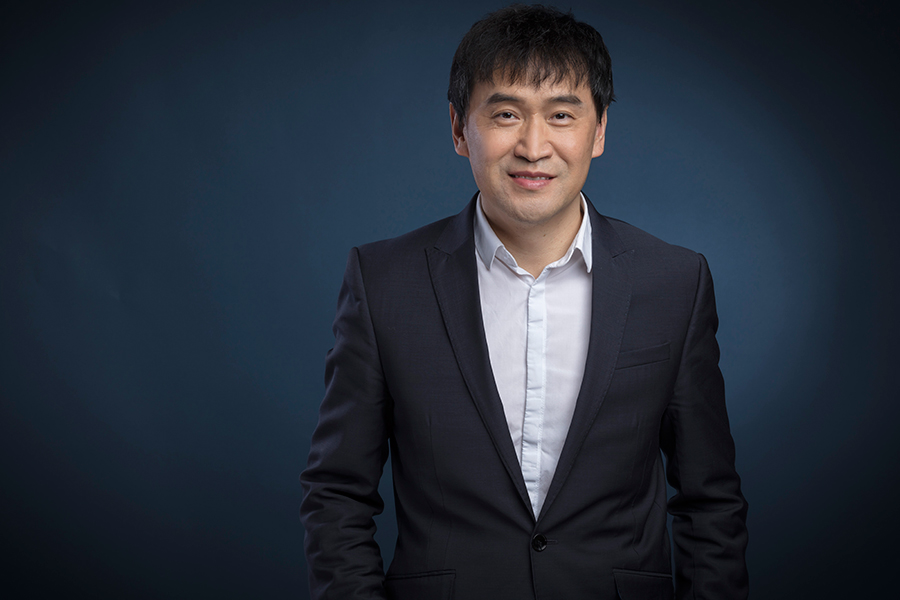 Director, Luohan Academy, Executive Provost of Hupan School of Entrepreneurship while serving on the IMF's FinTech Advisory Board.
A1: The thing that I am most interested in regarding China's internet is its penetration across the country. China has built a vast telecommunications infrastructure that makes it easy for anyone, whether it is in the bucolic countryside or China's most metropolitan city, to have access to the services we all now take for granted. China is already the largest mobile-based lifestyle country in the world. If you have a mobile phone in today's China, you have opportunities.
A2: Chinese internet companies are more global than ever before. Nearly all the major Chinese internet companies have a presence throughout the world and new startups no matter where they're based look to China for innovation. What's most interesting is the changing dynamics of tech companies globally. Many are defining their mission and their stakeholders, and then measuring progress in serving those groups rather than just shareholders.
A3: I use all sorts of applications from Chinese internet companies, from Alipay to Wechat. Most recently, I have been using Ele.me and the Fresh Hippo because it suits my fast-paced life. However, I also glance at TikTok from time to time. I guess I am a man of the times.
A4: While I am no expert in 5G, I am guessing that it could dramatically improve people's lives because convenience will be that much faster. Anytime one's connectivity to the digital world is increased, new opportunities come for inclusive growth. AI, like all emerging technologies, present positives but also challenges. What we do know is that countries with more advanced levels of AI or automation do not encounter higher levels of unemployment. Thus far in human history, new technology seems always to bring about more opportunities that more than compensate for the loss of jobs. What we should really care about is how to help people, especially those that are more affected, to make the transition. The nature of work is changing and every stakeholder, whether a tech company, a policymaker or an educator, needs to take notice.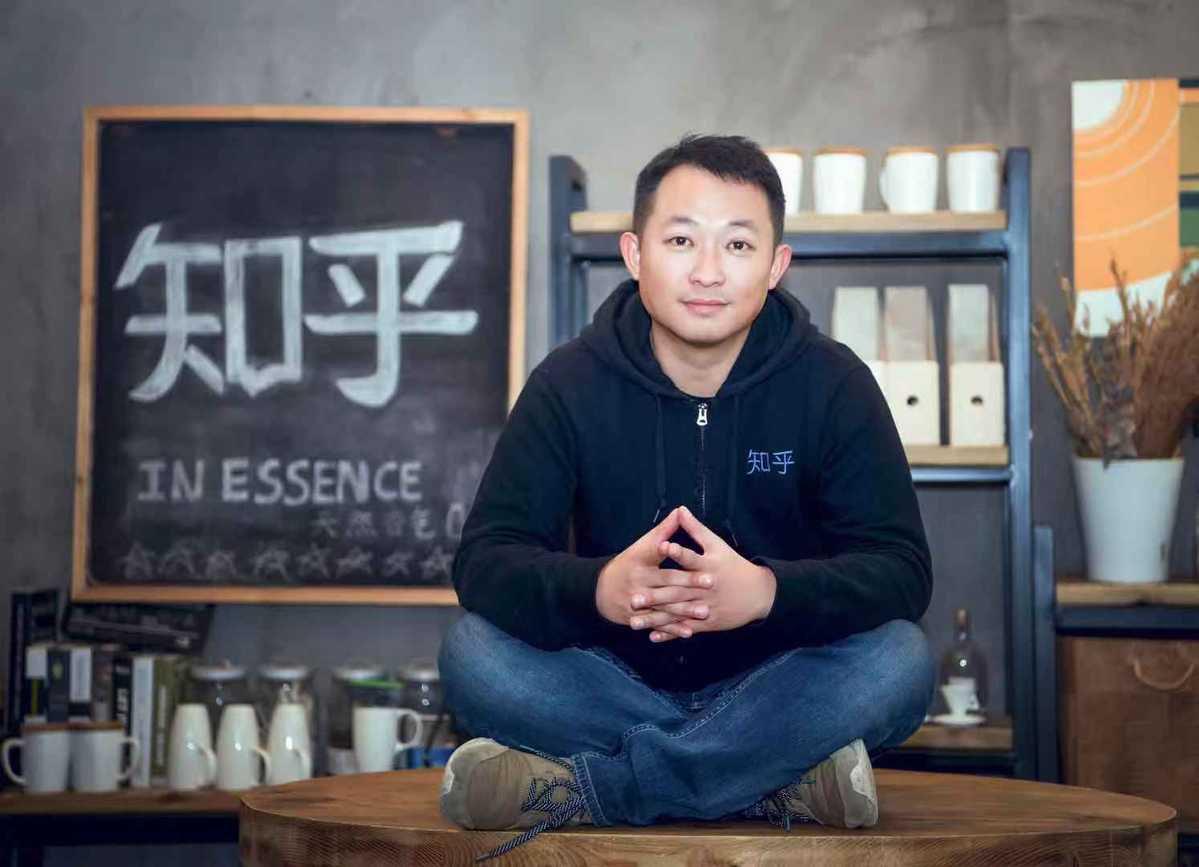 Zhou Yuan, founder and CEO of Zhihu
A1: The first thing is the amazing speed of China's internet development. In the past 25 years, China's internet industry, like adolescent children, developed rapidly, with vitality. It started from zero, accelerated all the way, expanded rapidly, and updated constantly. The competition has been fierce.
Constantly emerging technologies, new enterprises and new applications came out one after another, and the competitive landscape is changing rapidly.There has never been an industry in the world like the Chinese internet that has developed so fast.
The second thing is the astonishing power of the Chinese internet. In just 25 years, it has changed the world, in terms of all aspects of food, clothing and housing. Without the internet, life would be unimaginably difficult.
A2: China's internet companies are an important international pole and are leading the way in many applications. Specifically, in terms of improving the convenience of daily life, Chinese internet companies have a lot of important innovations, and have created many excellent products, inserting far-reaching and wide-ranging effects.
Catering, delivery, shopping, communication, travel, reading, content creation, education, entertainment. All aspects of our daily life are full of practical and efficient products created by Chinese internet companies. China's current convenience of daily life far exceeds that of other countries. This is visibly apparent to all.
In general, Chinese internet companies have gradually changed from a follower to a leader in the industry.
A3: As the founder and CEO of Zhihu, I spend most of the time each day on our own app. I am a participant, creator, experiencer, and woodpecker of Zhihu. I hope that through my own experience, I can understand the real needs, discover loopholes in products and technologies, continuously optimize functions, expand scenarios, improve quality and offer better user experience.
Apart from Zhihu, I also use apps from peers frequently.
A4: The arrival and popularity of 5G will definitely improve people's living standards. The emergence of 3G and 4G brought the world into the era of the mobile internet, which had greatly enhanced the convenience of life. I believe that 5G will bring more surprises.
AI is full of imagination. Perhaps some existing work relying on manpower will be taken over by the machine, but I believe that the development of AI will certainly create more possibilities, and the employment direction and opportunities that do not exist now will gradually emerge.