China Mobile looks to Gen Z with 5G, AI services
Source: chinadaily
Time: 2020年07月22日
Author: Ma Si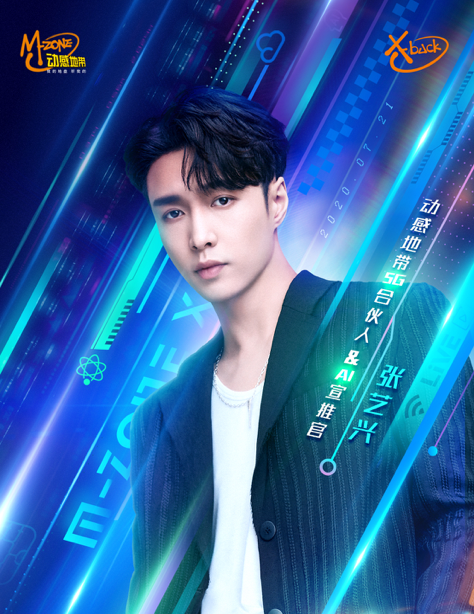 A poster of Chinese pop idol Zhang Yixing, partner with M-zone's 5G services. [Photo provided to chinadaily.com.cn]
China Mobile is stepping up efforts to promote its 5G and artificial intelligence services by targeting "Generation Z" consumers.
M-zone, a popular brand under China Mobile, has teamed up with pop idol Zhang Yixing to popularize new services, including co-branded Xback smartphone phone SIM cards, virtual photo-taking services supported by augmented reality and virtual reality technologies, as well as AI-enabled avatar services.
Zhang has also become a partner with M-zone's 5G services and a promoter of its AI services.
M-zone's Xback SIM cards are part of the company's broader efforts to better commercialize 5G technologies to create new value. Given Chinese pop idols' growing appeal to tech-savvy, young subscribers, China Mobile hopes pop idols can help boost the popularity of its 5G services.
M-zone has also worked with Migu, a digital content subsidiary of China Mobile, to build a social networking platform Migu Quanquan for Generation Z consumers. On the platform, consumers can create virtual 3D images of themselves and their movements in real time with the support of China Mobile's AI and 5G technologies.